Award-Winning Books By Patrick Thean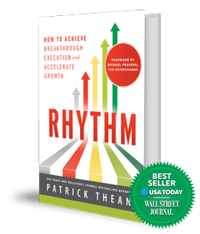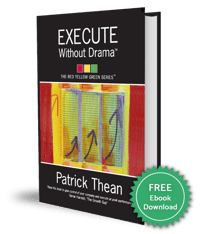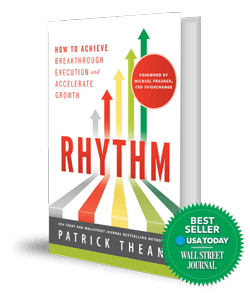 Rhythm
How to Achieve Breakthrough
Execution and Accelerate Growth
Learn how to identify the signs of setbacks before they occur, make adjustments to keep your plan on track, and accelerate growth.
Predictable Results
How Successful Companies
Tackle Growth Challenges and Win
Learn the true winning formula for predictable results and the three key execution ingredients for growth.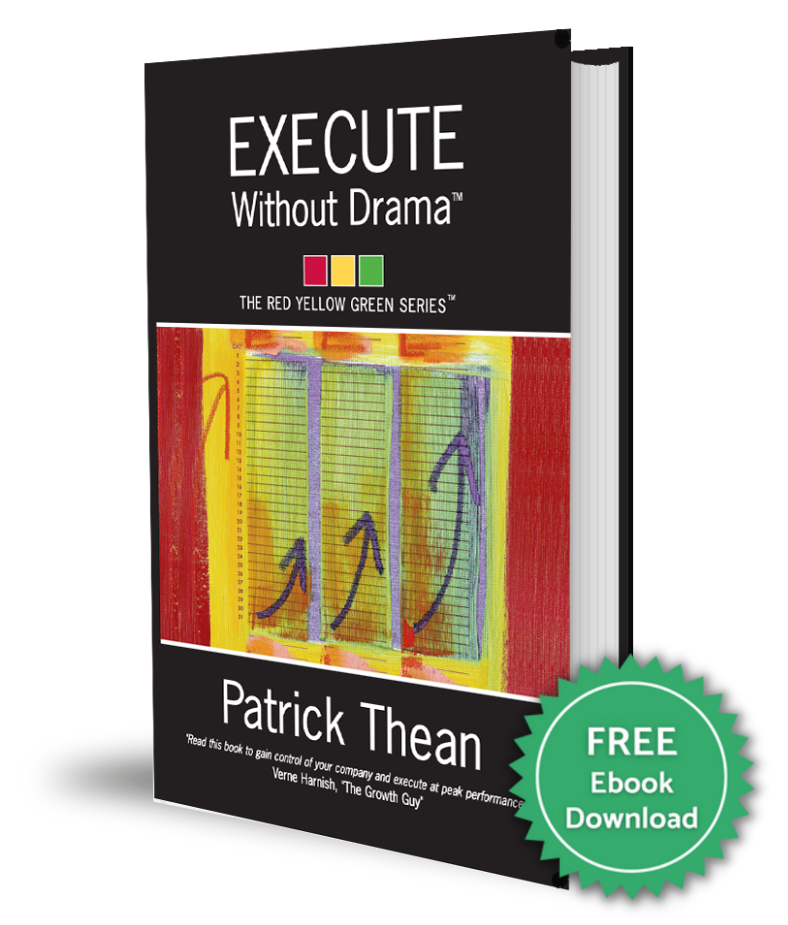 Execute Without Drama™
The Red Yellow Green Series™
Learn how to predict outcomes to solve problems today instead of being blindsided by them tomorrow.
"Complexity is a byproduct of growth, and without proper attention to the right priorities, future growth will likely stall. Patrick helped us define those priorities that are truly driving our business forward, making energy and resource allocation simple."

—Mike Rans, Vice President and General Manager of Kinkelder USA
"Rhythm is a very readable, practical guide for what entrepreneurs and CEOs can do to meet growth challenges and grow successfully. I'd recommend this book to every entrepreneur, CEO, and senior manager in a company with growth potential."

—Brad Smart, bestselling author of Topgrading
"Rhythm introduced me to a new system to enhance harmony and balance in our companies. It's about hitting that sweet spot between the tense times and the safe times in the growth cycle for every company."

—Jack Stack, CEO of SRC Holdings Corp and author of The Great Game of Business