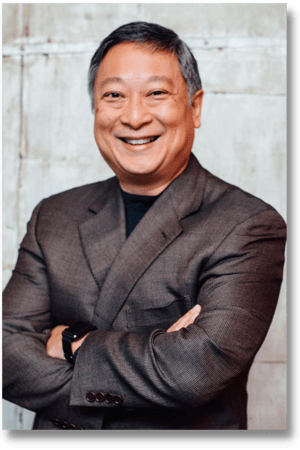 Meet Patrick Thean
Entrepreneur, speaker, CEO coach, and author
Patrick Thean is a thought leader in strategic business execution and a successful serial entrepreneur who has started and exited multiple companies. During his time as Founder and CEO of Metasys, Inc., he grew Metasys to a ranking of 151 on the Inc. 500 list.
Patrick is the CEO and Co-Founder of Rhythm Systems and is best known for helping companies accelerate their growth by focusing on great execution.
"I've been helping CEOs for almost 20 years. The truth is chaos comes with growth. And if you don't have a system to deal with that chaos, you'll be spending most of your time putting out fires instead of focusing on scaling. The system I've built is designed for high-growth companies and CEOs who are ready to evolve as leaders and invest in their teams toward their next milestone of growth."
– Patrick Thean, CEO, CEO Coach, Speaker, Author
CEOs using his tools and method have achieved significant company performance evidenced by these results: Increased company valuation by 10X; selling their businesses for a premium; achieving Unicorn status (Valuation of greater than $1 billion) and a successful IPO on Nasdaq. He has facilitated thousands of client breakthroughs over two decades. Many of our clients have achieved ranking on the Inc. 5000 list (formerly, Inc. 500 list) and are within the healthcare sector using this approach and tools that result in drama-free, accelerated growth.
His tools and methods were integrated into the curriculum for the EO / MIT Entrepreneurial Masters Programme, where Patrick served as Program Co-chair for seven years. He also brought his program to Cornell University's Family Business Initiative.
Happily married for over thirty years, he enjoys being actively involved with his wife and two daughters as their family joyfully pursues their dreams.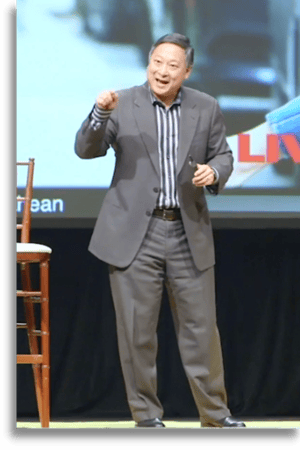 Patrick is passionate about Samaritan's Feet, an organization that serves and inspires hope in children by providing shoes and saving them from life-threatening food-borne diseases. His direct involvement has positively impacted the accomplishments of the organization's dream of putting ten million pairs of shoes on children's feet worldwide. This goal was achieved on Friday, October 20, 2023 in South Africa. Always looking to the future, Samaritan's Feet's number one priority today is focusing on a world with zero shoeless children by 2033.
As CEO and Co-Founder of Rhythm Systems, he is focused on helping CEOs and their teams experience breakthroughs to achieve their dreams and goals. Discover how Patrick can help you experience breakthroughs that result in drama-free and explosive success.