BIO
Patrick Thean is a thought leader in strategic business execution and a successful serial entrepreneur who has started and exited multiple companies. As Founder and CEO of Metasys, Inc., he grew Metasys to a ranking of 151 on the Inc. 500 list.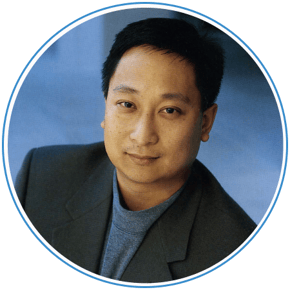 He is best known for helping companies accelerate their growth by focusing on great execution. He is exceptional at getting executive teams and their departments focused, aligned, accountable, and executing as a team to achieve their company objectives. His clients experience breakthroughs using this approach and tools that result in drama-free, accelerated growth. These tools are also part of the curriculum for the Entrepreneur Organization's world-renowned Entrepreneurs Master's Program held at MIT, where Patrick served as Program Cochair for seven years. He also chairs a similar program in Malaysia: "Taipan: The Making of Asian Giants."
Currently a Cofounder and CEO of Rhythm Systems (formerly Gazelles Systems), Patrick is the creator of Rhythm Software. Patrick received his Masters of Engineering and Bachelors of Science in electrical engineering from Cornell University. He was named an Ernst and Young Entrepreneur of the Year for North Carolina in 1996.
Patrick enjoys digital photography. Happily married for twenty- three years, he is the proud father of two daughters: one who loves dance and the other gymnastics. Patrick supports Samaritan's Feet, a Christian charity focused on putting ten million pairs of shoes on the feet of ten million children around the world in ten years.