If you are like many of our clients, you are not starving for opportunities. Instead, you have too many. And, as you think about your plan for next year, you might not have enough resources to attack all the opportunities at hand. Instead of doing a bunch poorly, consider choosing a few and executing well on them. So, you are at your annual planning session and there are too many opportunities, and you have limited resources to invest. Try the share of $100 exercise.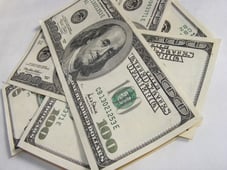 If you had $100… where would you invest it? Which opportunities would you invest it in?
Write down the opportunities on the board.

Ask each team member to imagine they had $100 to spend and allocate their $100 across the opportunities.

Discuss why and how each team member chose to invest their $100.

Debate the opportunities.

Agree on where to invest the $100 as a team.
It's a pretty simple exercise. And it's fun, will create energy, and shed some light on which opportunities you and your team really believe in.
Happy Annual Planning!